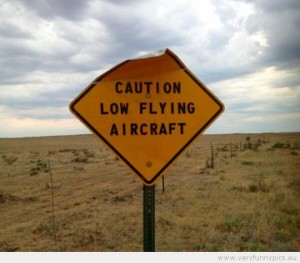 "Airspeed, altitude, or brains; you always need at least two."
This classic pilot's saying can also apply to logistics with the following equivalencies:
Airspeed = Sales Volume
Altitude = Margin
Brains = Good Decisions (Hopefully)
Case-in-point, Amazon appears to have chosen to fly primarily on high sales volume and brains. Margin got "cut."
In a recent Harvard Business Review interview, Amazon Chief Executive Officer Jeff Bezos stated, "Percentage margins are not one of the things we are seeking to optimize…. It's the absolute dollar free cash flow per share that you want to maximize. If you can do that by lowering margins, we would do that. Free cash flow, that's something investors can spend."
But flying so close to the bottom line doesn't leave much room for error, especially when mountains of shipping costs are piling up ahead.
A Businessweek article characterized the battle for e-commerce business as a land grab, and one of Amazon's strategies is to build the largest customer army possible by offering the lowest prices and best incentives and loyalty programs. Even if it means reporting $636 million in shipping losses in the third quarter alone and earning only an estimated 1 percent profit margin per item, Amazon is determined to increase its volume and customer base. If you want to ship a 1,509-pound safe for free (usually $700 to ship), you know where to go.
Among many other endeavors, Amazon is extending its Prime membership program to Canada. It looks like Amazon isn't slowing its revenue rampage, and it's rattling many retailers. But, will Amazon continue to be able to navigate the rising shipping costs? With all its big decisions lately, I hope Amazon has the "business intelligence" to make good ones.
One key to e-commerce profitability is having the right tools and expertise to find actionable solutions and navigate the peaks. After all, "No one has ever collided with the sky."
Thanks for flying DSS.